What do you need? Where can you get it? How long will it take you to get it? How might it arrive? Getting whatever it was you wanted isn't as simple as going to the local market. The producer or supplier (not always the same) may not have what you wanted available. If you are wanting to purchase a 7-ton rock cutting machine, you need to make sure you have the proper transportation — and unloading equipment.
Besides the 'stops along the way,' there's quality. Your supplier might send you the box of 500 widgets you wanted. But if you don't have proper QC, you might only be able to use 300 of them.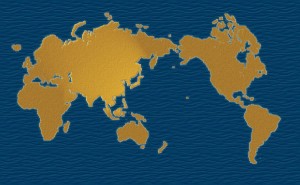 PTE Lighting – LED / Circuit Boards
The company had a solid relationship with their supplier in China. But when the new shipment of boards came in, the US engineer found a problem. He knew what he needed, but was having trouble communicating with the factory.
Straw Hat Trading Company, LLC – Wine and Specialty Foods
Finding US, Italian, Canadian, and Australian wine and food suppliers who wanted to sell their products in China was easy. Lining up local distribution and getting the goods through customs, not so much. Besides the normal port-to-port questions, the products and labels had to conform to local regulations. Then there was the market.
Castlestone – Machinery
How do you get a 7-ton rock cutter from somewhere in Fujian to Orlando?
Preferably with a couple of machinists who can train the local crew? The company wanted to buy the equipment. The owner thought he was having trouble communicating with the factory. Turned out, he wasn't talking to the factory at all. Instead, he'd gotten a sales agent — and he didn't know much about the machines. But he could speak English. Now what?
Betafence – Machine Parts
Was there a supplier in China who could make two specialized machine parts for the company's fence-making equipment at their plant in Tianjin? The machines were originally designed and built in France. The company was buying replacement parts from the OEM. Was there another option?
T-Ink – Inks and Coatings
The PMO office in Shenzhen was repeatedly behind in getting prototypes completed. Orders were late and the reject ratio was far too high. The main office in New York attributed everything to communication problems — until they realized they were continually making last-minute changes. But what about the orders? How could they reduce the reject ratio?
Office Depot – Retail
Outs matter at least as much in retail as in baseball. If the store is out of the product, the customer can't buy. That's a problem — for the store and for inventory management. But what's causing the problem? Is it ordering? Delivery? Available stock? The solution was in the numbers — just not the ones the inventory team had.