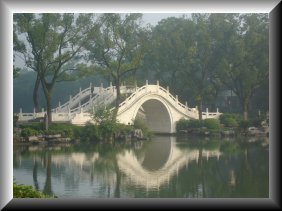 Communication is not only about language; it's about understanding. Too often, the main complaint is "they don't understand my language." In fact, communication has more to do with culture and expectations than language.
Another interpreter isn't going to help solve the quality problems at your factory in Shenzhen or resolve the shipping delays. The issues probably aren't language, they're cultural communication. Sending another engineer isn't going to fix the problem either.
The real question is what the other person understood — not what you said.
Our global trade services focus on:
Market Analysis – research, trends, companies
Supply Chain – quality, logistics, pricing models
Business Development – proposals, RFPs, estimates
Conferences and Events – organizing, presentations
If we don't know what the other person's point of view is, we cannot begin to understand it. To understand what is "normal" within a culture, you must first have a point of view which defines your perceptions and gives you the ability to interpret your circumstances and surroundings in a meaningful way. Everyone who is part of a culture may not share the same points of view or opinions. The answers to the questions Who am I?, How do I identify myself?, How do I relate to others? can be found in each individual's background and experience. Why are we who we are? is a question that comes clearly into focus when we are required to engage someone who is from a different country.
---
There is no hierarchy of values
by which one culture
has the right to insist on all its own values and deny those of another.
– Margaret Mead (1901-1978)
---
Case Studies
China Business Briefings: Import and Export Strategies (2007)
In early 2007, we gathered a group of business executives with extensive China and international business experience to discuss the full spectrum of issues for US companies wanting to export their products to China or import products from China. Their presentations were followed by a panel discussion using "What would you do?" case studies and an open Question/ Answer session.
Going East or West? A Handbook for American and Chinese Business Travelers

We invite you to browse selections from our book. Each section directly and concisely addresses the concerns of business travelers, from both sides of the Pacific. We have included extensive directory listings for each topic. Whether you are an experienced business traveler or going abroad for the first time, you will find useful information and cultural insights. Brief stories in each section illustrate issues and situations on both sides of the planet.
I was staying in the guest house of a small college in central China. One day, several students came to visit me. I only had some cookies and hot water. I offered the cookies and some instant coffee or tea. They all said no, no one wanted anything. Being from the Midwestern US, I wished I'd had something else to offer. But I didn't have anything else and accepted that they did not want what I had. We talked for awhile, then they left. It was not until several months later that I learned I'd made a cultural mistake.